2020
Annaïse Tote Bag®
Client
︎ Zach Phan; Black Healing Fund; Force of Nature
2020 is a year of change that has shaken the world in all aspects of life. In this photograph, Racky layers the biography of Malcom X that she had from her library above model Annaïse to reinforce and remind the history and legacy of today's new wave social justice. Although, this is a revelation for many, empowering the black community has been a long overdue diligence for the world.
We are proud to introduce the Annaïse Tote Bag with all profits will be donated to the Black Healing Fund
@black.healing.fund
, an inspiring volunteer-run initiative that exist to provide Black Folks in the Tio'tia:ke/Montréal area with discretionary funding and resources that contribute to mental health and wellness.
The photograph of
Annaïse
is accompanied by a powerful declaration of women written by
Maycie St-Louis
.
Credits:
Creative Direction
Christian Boakye-Agyeman
Art Direction
Kyera Mapp
Fashion Stylist
Racky Sow
MUA
Karine Poirier
Campaign Photography
Edson Niebla Rodriguez Gil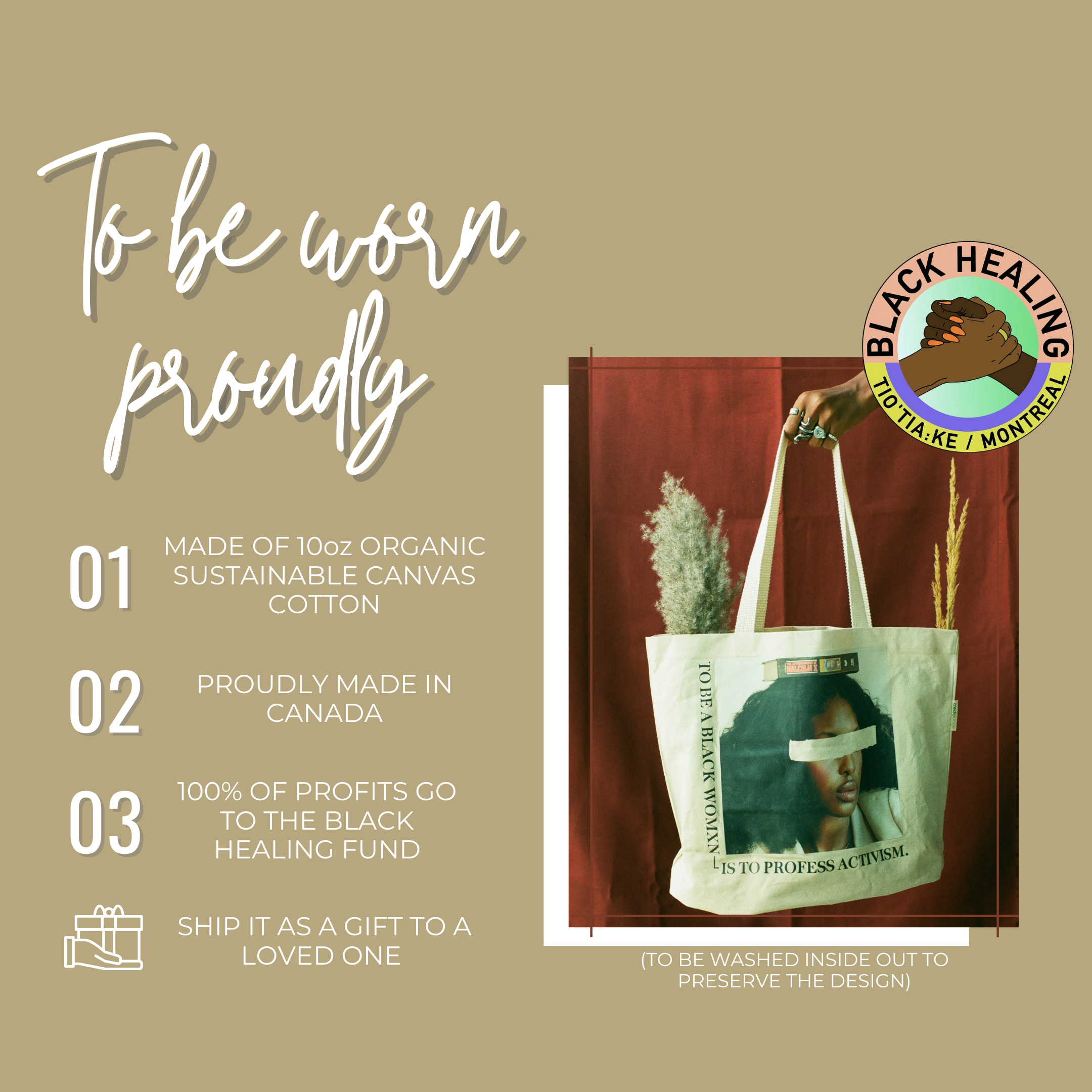 I designed a tote bag in collaboration with creatives out in Montreal. Using photography by Zach Phan and an excerpt from a statement by Maycie St-Louis.
The Annaïse Tote Bag is crafted with a 10z organic & sustainable canvas cotton made in Canada. Printed by
Losso
.
Available for purchase through Instagram via DM
@zachphan
Addtional Partners:
@credobags
@sol.atelier.montreal
@_force.of.nature
@minahcuurr
Creative for Community is a space where many creatives from all walks of life articulate their craft to create a body of work in the purpose to sell where profits will be donated to a cause that empowers people from underprivileged communities (especially queer, trans, non-binary, disabled and low-income Black people).